so I sat down for a nice relaxing evening and grabbed my pottery barn catalog to flip through all of their overpriced stuff to see what I could copy for a lot cheaper when I came across their new lamps that they love so much they are on the first page of their lamp section, featured.
This is the Pottery Barn
Hamilton table lamp
It bore a striking resemblance that I could not ignore to my pharmacy lamp that I had picked up from Target several months before.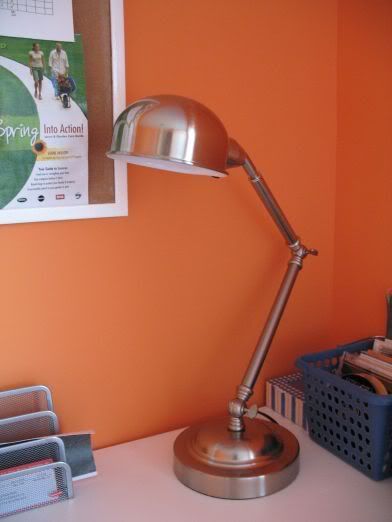 my Target pharmacy lamp
personally, I'm actually a little more partial to the style of mine. The Pottery Barn Hamilton lamp currently retails at $139.00. I picked up mine for approximately $20! What a huge difference in price. The quality is spectacular and the design is beautiful. I totally win, Pottery Barn.
Now I am not finding my lamp on Target's website, but I do see it occasionally in store. So if you're hoping to snag one of your own, check out your nearest store. There is a similar one on Target's website at the moment but I don't like it as much and it's a little more expensive than mine.